My excuses if my question has already been answered somewhere else I couldn't find.
According to "
Ventoy Disk Layout In MBR
" (
https://ventoy.net/en/doc_disk_layout.html
) it is possible to reserve extra disk space at the bottom of the device for an extra 1/2 partition(s).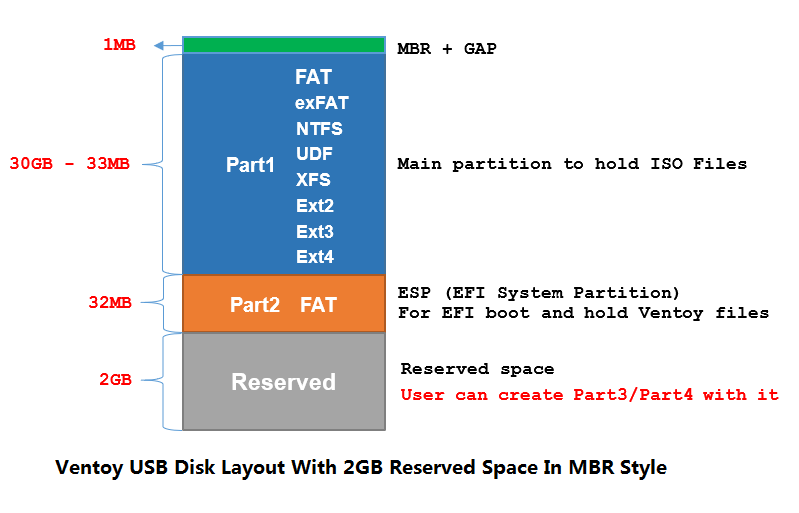 My question is: can another OS -- say
Mint Linux
-- be installed into one of these extra partitions?
Would there be any special instructions needed or limitations present?
Thanks in advance for your input.