---
Installing the OS - EVee - 06-17-2020

Hi,
This may be a total noob question but please help me out here.

I managed to install Ventoy on a usb without problems and I can load Linux live ISO files without problem.
From what I read on the site and this forum it should be possible to actually install the OS so it is not the live version of the OS anymore.
And also it should be possible to run Win10 directly from the usb stick?

Can somebody point me in the right direction on how to do this? To me this is not clear from the documentation on the site or this forum.
Everywhere it just says to dump ISO file on the usb. So, is there a step I miss in preparing an ISO file?
Also my first go with making a multi boot usb.


---
RE: Installing the OS - awengers44 - 06-18-2020


(06-17-2020, 08:06 AM)

evee Wrote: Merhaba,
Bu tam bir çaylak sorusu olabilir ama lütfen bana yardım et.

Ventoy'u bir usb'ye sorunsuz bir şekilde kurmayı başardım ve Linux canlı ISO dosyalarını sorunsuz bir şekilde yükleyebilirim.
Sitede ve bu forumda okuduklarımdan, işletim sistemini kurmak mümkün olmalı, böylece artık işletim sisteminin canlı sürümü değil.
Ve ayrıca Win10'u doğrudan usb çubuğundan çalıştırmak mümkün olmalı?

Birisi bana bunun nasıl yapılacağına dair doğru yönü gösterebilir mi? Bana göre bu, sitedeki veya bu forumdaki belgelerden net değil.
Her yerde sadece usb ISO dosya dökümü diyor. ISO dosyası hazırlarken attığım bir adım var mı?
Ayrıca benim ilk gitmek ile bir çoklu önyükleme usb yapmak.

https://go.microsoft.com/fwlink/?LinkId=691209 MediaCreationTool2004 >Windows ISO Create

https://www.linux.org/pages/download/

Sample MultiBoot 
https://www.tnctr.com/topic/766182-ventoy-boot-grubfm-modifiye/


---
RE: Installing the OS - EVee - 06-19-2020

Thanks for your reply.
I don't know if it was entirely clear what I meant.

I do have several ISO files for different distributions. They boot just fine. But....
The thing is that they are live cds.

In the Ventoy feature list it says:
"Not only boot but also complete installation process"

But as the ventoy usb stick is partitioned with a MBR partition table and not GPT, I cannot see it as an option to install the OS to from the loaded iso file.
How did you manage to install the live os to something more permanent?


---
RE: Installing the OS - senchi - 06-19-2020

even if they don't offer installation prompt at startup, most distributions offer installation after totally booting up and getting in the dekstop.

What os are you trying to install ?


---
RE: Installing the OS - EVee - 06-19-2020

I tried both Manjaro and Kali but both starting the installer from the live desktop.
It looks like the installers after boot only accept GPT partition tables.
Will try to do it by installing instead of live booting.

Edit: So I tried to run the kali linux installer directly but I am not able to find any installation media. Upon opening the installer, it shows that mounting of devices is failing.
Any ideas of what I am doing wrong?


---
RE: Installing the OS - KaMyKaSii - 06-19-2020


(06-19-2020, 08:08 PM)

EVee Wrote: In the Ventoy feature list it says:
"Not only boot but also complete installation process"
[...]
How did you manage to install the live os to something more permanent?

You have completely missed the point. You use Ventoy to load the ISOs and then install them on another disk, just like any other bootable flash drive. If you want to use the ISOs of your Linux distros as if they were portable installed systems, you have to load persistence files when booting them. To run Windows on the USB stick, you need to find some good WinPE ISO project. But there is no persistence for Windows, so find an ISO that already has all the programs you want to use otherwise you will have to download the portable versions of these programs and save them to the first partition of the flash drive. I recommend these:
https://sergeistrelec.ru/winpe-10-8-sergei-strelec-english/190-winpe-10-8-sergei-strelec-x86-x64-native-x86-20200609-english-version.html
https://gbatemp.net/threads/medicat-dvd-a-multiboot-linux-dvd.361577/


---
RE: Installing the OS - captain-sensible - 06-20-2020

@EVee i'm not sure if its been clarified for you are not; but let me sum up.

if you have say an ISO for Mint which you use ventoy to boot it, then once live OS is running on the Desktop there is an "install icon" which if clicked will start to actually install Mint onto the hard drive of the PC which the ventoy usb is attached to.

So some linux live OS are just that "live" but more and more are giving options to actually make a permantent install to the H.D


---
RE: Installing the OS - Lanenadepapa - 06-21-2020

I hope you're all right.!

First of all, I would like to congratulate the developer of this excellent tool and all those who in some way collaborate with the VENTOY project.

Hopefully this will continue, improving more and more and widening the spectrum of isos to be able to use.

I want to contribute and make public the tests I am doing, in testing isos in Ventoy.

The tests are being done on a machine ALL IN ONE SONY VAIO , UEFI-GPT.

1) ISOS THAT WORKED WITHOUT PROBLEMS:

A) PARROY SECURYTY 4.9.1

B) BOB OMBS MODIFIED W10PE 4.8

C) MULTIBOOT 2K10 7.26 UNOFFICIAL VERSION

D) CAINE 11.0

E) SERGEY STRELECK VERSION 9/6/2020

F) HIREN BOOT 1.0 1 OFFICIAL VERSION


ISOS THAT HAVE PROBLEMS ON MY MACHINE.

A) GANDALF REDSTONE 5 VERSION W10PE 28/7/2019

B) HIREN 'S UNOFFICIAL VERSION 19/1/3

C) BLUE WITH TECH 17.1.7102 


NOTE: A AND B, START WITHOUT PROBLEMS BUT WHEN THE USER WANTS TO RUN THE PROGRAMS, THEY DO NOT OPEN.
This happens mostly in Gandalf red stone.

C) The program does not support uefi -gpt. 

I have attached some images of gandalf red stone.
If anyone has any idea how to solve the problem
please provide it.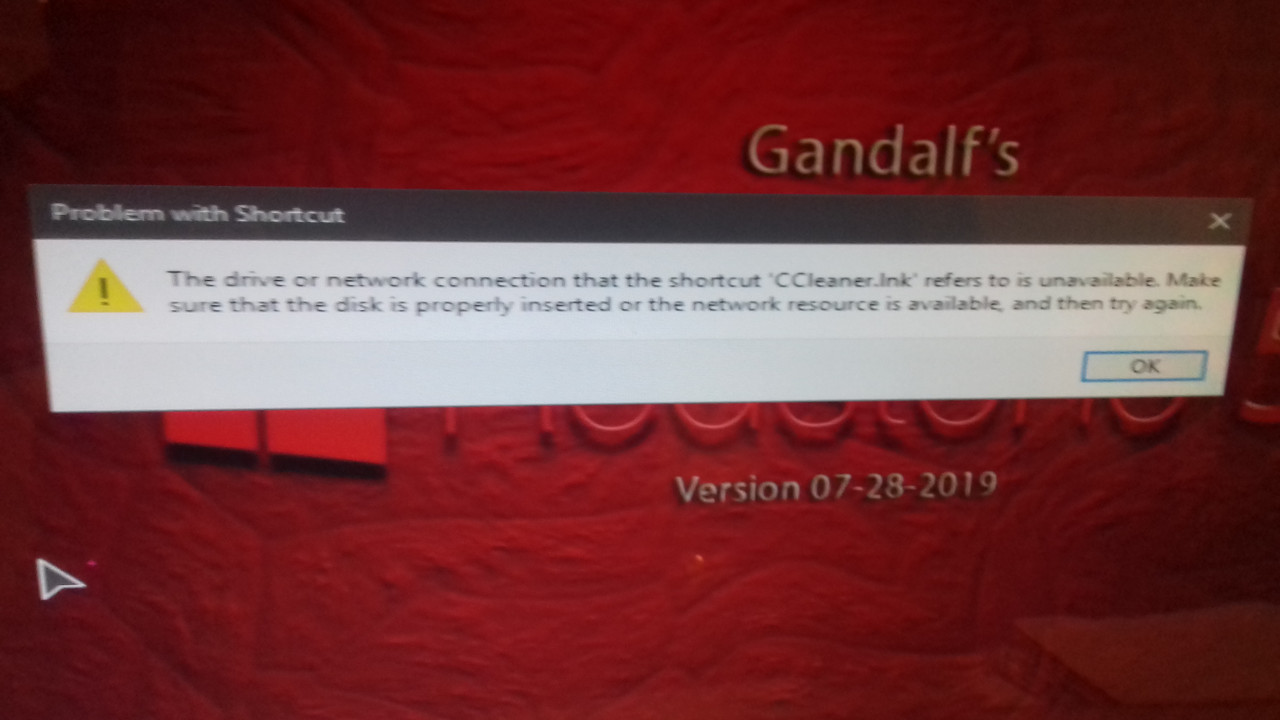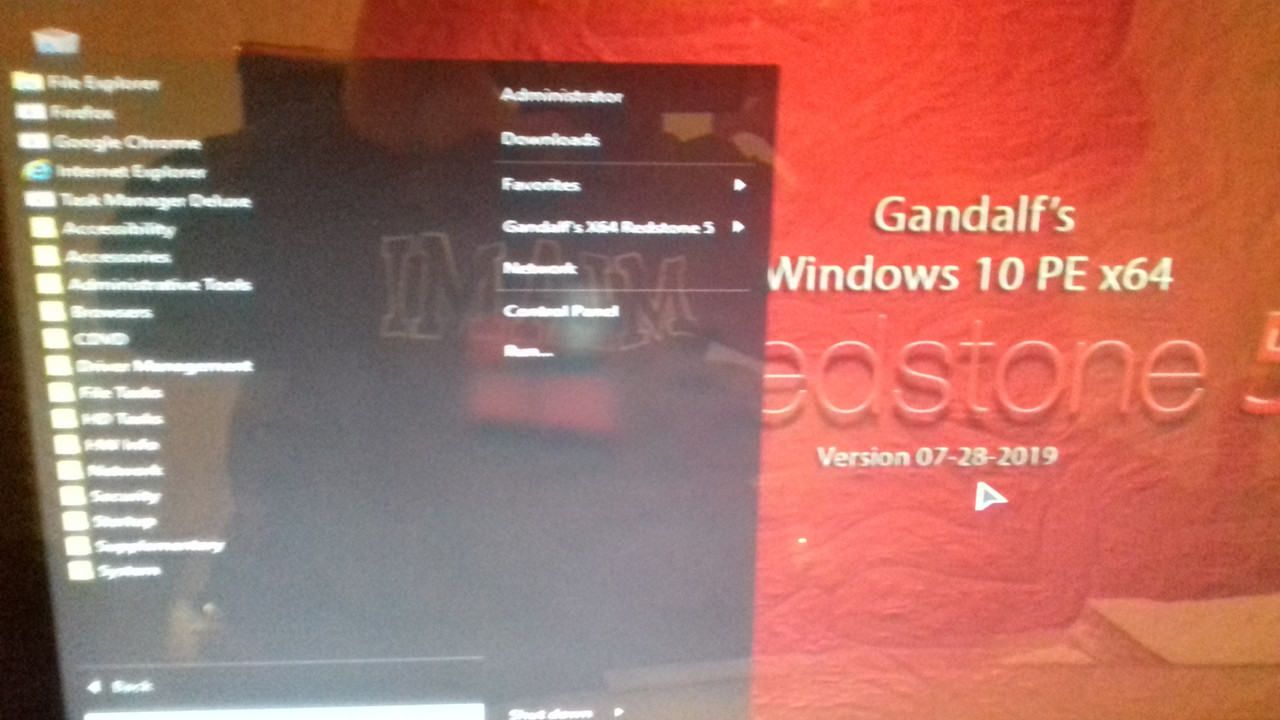 ---
RE: Installing the OS - captain-sensible - 06-21-2020

super_grub2_disk_hybrid_2.04s1.iso also works and although on slackware I have an EFI partition and elilo.efi i could use
grub2 iso to boot up slackware.

Knoppix 8.6 works but can't get persistence with it


---
RE: Installing the OS - EVee - 06-22-2020

@KaMyKaSii , @captain-sensible,

Thanks for the clarification. In that case the program works like a charm :-)

I thought I saw some more advanced setups.
The "complete installation process" on the frontpage is a bit misleading as well.

Now that this is more clear, I will have to take a look into the persistence feature some more.


---